Data on the number of youth experiencing homelessness each year is limited and often incomplete, but research on this population indicates that foster youth may be the single age group most at risk of homelessness.
I am happy to learn about the White House and in recognition of National Kinship Month, the Biden-Harris Administration is building on this progress and releasing three landmark regulations to strengthen services and supports for children and families in the child welfare system. Click here to read the new regulations.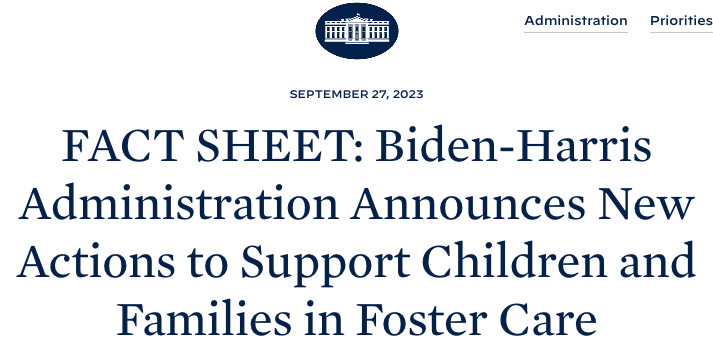 More than 23,000 kids age out of U.S. Foster Care each year. Without the support that comes from an adoptive family or permanency connection, these kids face instant homelessness. Every donation towards our Packing with Purpose Suitcase Donation drive will make sure these teens are not forced to carry their personal items in a trash bag. No Trash Bags here!
Please be mindful that a 15-year-old ripped or stained luggage does not do any more to help with self-esteem than a trash bag does. That is why our goal is always NEW luggage for a NEW start.
Our goal is to provide a NEW suitcase filled with basic necessities to young adults who are transitioning out of the foster care system in the Tampa Bay area throughout 2024.
How Can You Help?
We are asking for donations for suitcases and all of the items that will go inside of them. We've also created a Walmart Registry and an Amazon Wish List page (that we are constantly updating) for you to purchase items and send them directly to us. Please contact us if you want to donate a suitcase or any of the items in person.
We will be donating these suitcases to these young adults who are aging out throughout 2024. We want to be a blessing and let them know that someone cares for them. These young adults are just as special and deserving of gifts, blessings, and surprises and we want them to feel that way.